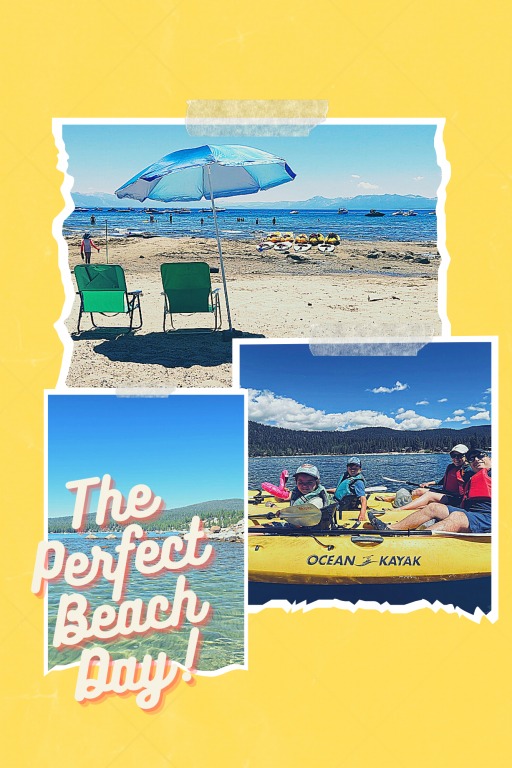 How to Plan the Perfect Tahoe Beach Day
Category:
Planning the perfect beach day can be hard, but Tahoe Adventure Company makes it a little easier.
Location:
Picking the right location for a beach day is essential. When a choosing a spot, I consider views, access to activities, and parking. One spot that hits the mark on all three is the Tahoe Vista Recreation Area. Standing on the beach at the Tahoe Vista Recreation Area, you can see all the way to South Lake Tahoe and Mount Tallac. The beach also has public restrooms and a shaded picnic area, the perfect place to take break from the intense Tahoe sun. Parking is easy and hassle free. There is a large lot across the street that only charges $10 for the whole day.
Activities:
The Tahoe Vista Recreation Area also has easy access to kayak and stand-up paddle board rentals. Tahoe Adventure Company is right on the beach and offers hourly as well as daily kayak and stand-up paddleboard rentals. There is nothing more fun than paddling around on a kayak rental with the whole family. The easy access of the beach means you can all get on and off the water no problem. Tahoe Adventure company's friendly staff can provide tips on where to go and how best to spend your time on your kayak rental.
Food and Drinks:
No one likes to be hungry. The final element of the perfect beach day is a great picnic. Make sure you bring plenty of water to stay hydrated under the intense Tahoe sun. I like to pack a cooler full of cold drinks and easy to eat snacks, like tangerines, carrots, hummus, cheese, and crackers. Or maybe stop by a local restaurant and grab some burritos to go. The options are endless
What are you waiting for? Get out there and enjoy summer at Lake Tahoe!
Share this:
---