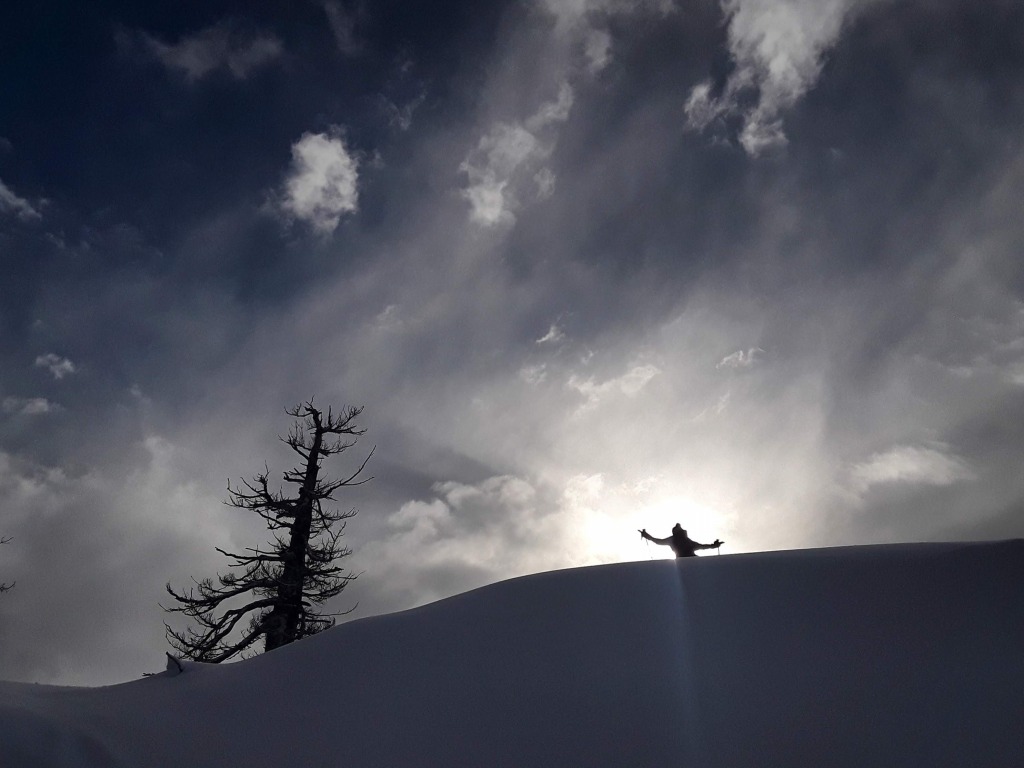 New Year, New Human-Powered Adventures!
Category:
A new decade is upon us! New goals are being set, resolutions have begun, and it's time to press the reset button on life. Many of us take this time of year to reflect and redirect our lives and aspirations. If you strive to spend more time outside in 2020, human-powered adventures are the perfect way to get you there. Here are three reasons human-powered adventures should be part of your 2020 resolutions.

1. Sustainable Adventures Preserve Our Wild Spaces

The best perk of human-powered adventures is the sustainability that comes with it. Leave behind the gas powered toys and experience nature in its purest form. By using your own two feet, you are preserving the wilderness areas that are so special to us. Sports like kayaking, hiking, backpacking and snowshoeing produce less emissions and are less disruptive to the surrounding wildlife. You will also find yourself in unique areas that are only accessible by foot. It is important that we keep wilderness areas pristine for future generations to enjoy!

2. Stress Relief is Easily Found Through Outdoor Exploration

"Thousands of tired, nerve-shaken, over-civilized people are beginning to find out that going to the mountains is going home; that wildness is a necessity." -- John Muir

This quote continues to ring true over 100 years later. Humans have always found comfort in nature, no matter how far we drift into a tech driven society. Time spent in nature reduces stress and allows us to unplug from the demands of life. It was recently proven that at least 20 minutes in nature significantly reduces cortisol levels. We constantly find ourselves tied to work, screens, and demanding schedules. Planning a human-powered adventure will help carve out a healthy dose of nature time. Leave your phone and social media behind and let nature do the rest!

3. Human-Powered Activities Strengthen Your Connection to Nature

When you take in the fresh air, feel the sun on your face, and look out into the wild, it's hard not to feel more connected to nature. Human-powered adventures allow you to immerse yourself in the present moment and take in the wilderness that surrounds you. When you take the trail one step at a time it's easy to see all the small complexities that make nature so beautiful. Whether you are gently floating on a kayak or backpacking through miles of wilderness, take a moment to stop and appreciate your special connection with nature!

Ready to Get Outside? Let Us Guide You!

In the summer of 2004, Kevin Hickey, the owner and director of Tahoe Adventure Company, guided his first guests over the clear waters and boulder fields of Sand Harbor State Park, describing the rich natural and human history of the area. Sixteen years later, we are still promoting the idea that the best adventures are indeed human-powered. Join us as we kayak Lake Tahoe, hike the surrounding mountains and explore Tahoe in a way few will ever experience!

Share this:
---