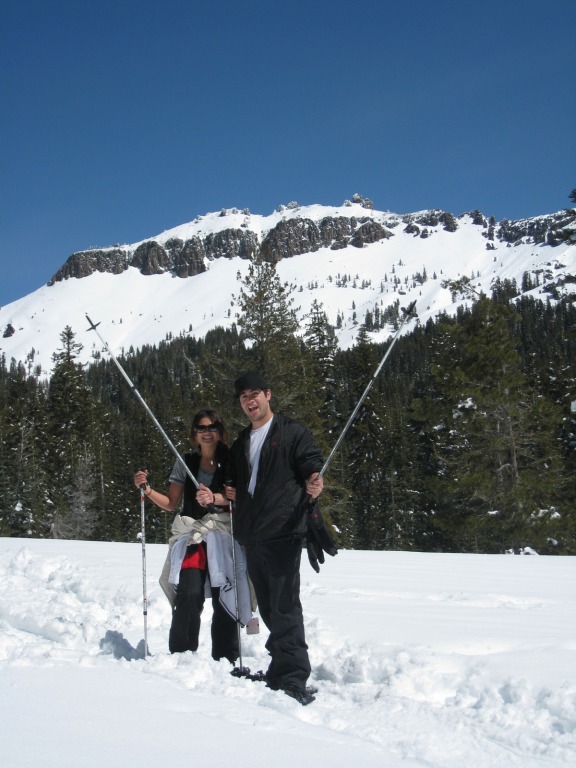 February is for Lovers!
Category:
Valentine's Day ~ Friday, Feb. 14th
Go on a Guided Snowshoe Adventure with us this Friday and celebrate a day of love in the mountains! Explore the Sierras by day, enjoy an alpine picnic, and learn fun facts from our knowledgeable guides. You can also trek while the sun sets the sky ablaze on a Sunset Snowshoe Adventure. Cozy up with warm bevy's and a loved one and see what winter in Tahoe is all about!

President's Day Weekend ~ Saturday, Feb. 15 - Monday, Feb. 17
Skiing in Tahoe on your holiday weekend? Snowshoeing is the perfect activity for your rest day or a dual day! It is also a lovely way to bring the whole family together if skiing isn't on everyone's mind. Snowshoeing is low impact, human powered, and a wonderful way to explore Tahoe's backcountry.

Ski Skate Week ~ Monday, Feb 17th - Friday, Feb 21st
It's that time of year to take the kids on a winter vacation. Pack the car, round up the kids and explore Tahoe! Our Guided Snowshoe Adventures are an amazing way to turn your clocks to Tahoe Time and get the family together. Unplug from technology and leave the screens behind, this is the week to have fun and get back to nature!

Upcoming Snowshoe Star Tour ~ Monday, Feb 24th
Monday, Feb. 24th is our next Snowshoe Star Tour with Tony Berendsen! After a relaxing Sunset Adventure, your guide will lead you to a viewing point where Tony will have his Celestron telescopes ready for viewing. Gather 'round with hot drinks and cookies as Tony takes to you on a journey with his amazing presentation on the cosmos. This is truly a unique experience and is great for all ages (8+) and ability levels.

Share this:
---